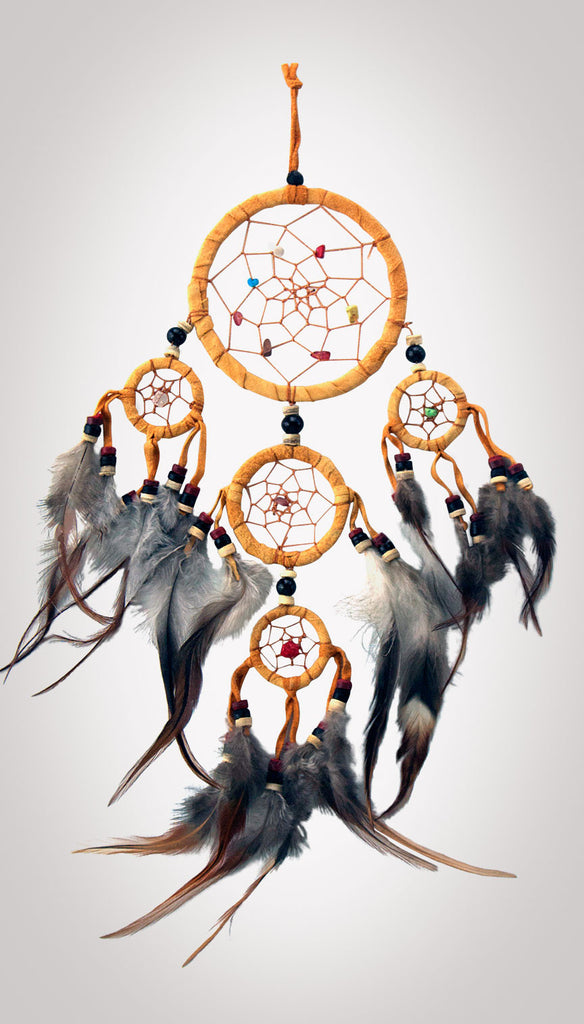 Item #owg010 – 5 Ring 3-1/2" Natural Leather Dream catcher
3-1/2", 2", and three 1-1/2" rings wrapped in natural leather adorned with gray and brown feathers and accented with black, ivory, and terra cotta beads. The cinnamon brown webbing is adorned with colorful stones. 6" x 15".
Comes wrapped individually in a plastic bag.