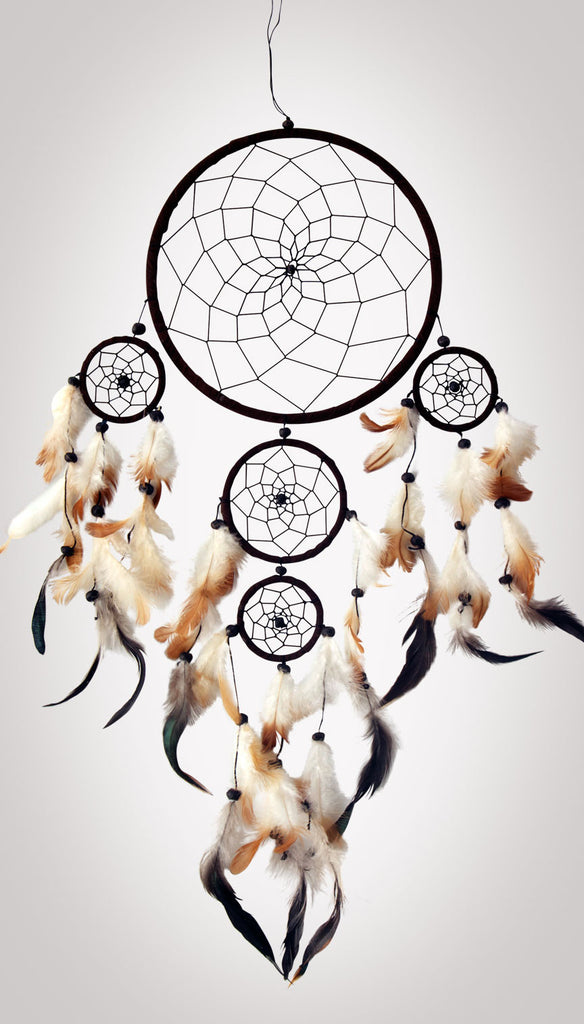 Item #owg011 – 5 Ring 8-1/2" Dark Brown Dream catcher
Our largest dream catcher comes with an 8-1/2", 3-1/2", and three 2-1/2" rings wrapped in dark brown leather adorned with white, brown, and ebony feathers and accented with ebony beads and webbing. 12" x 28".
Comes wrapped individually in a plastic bag.